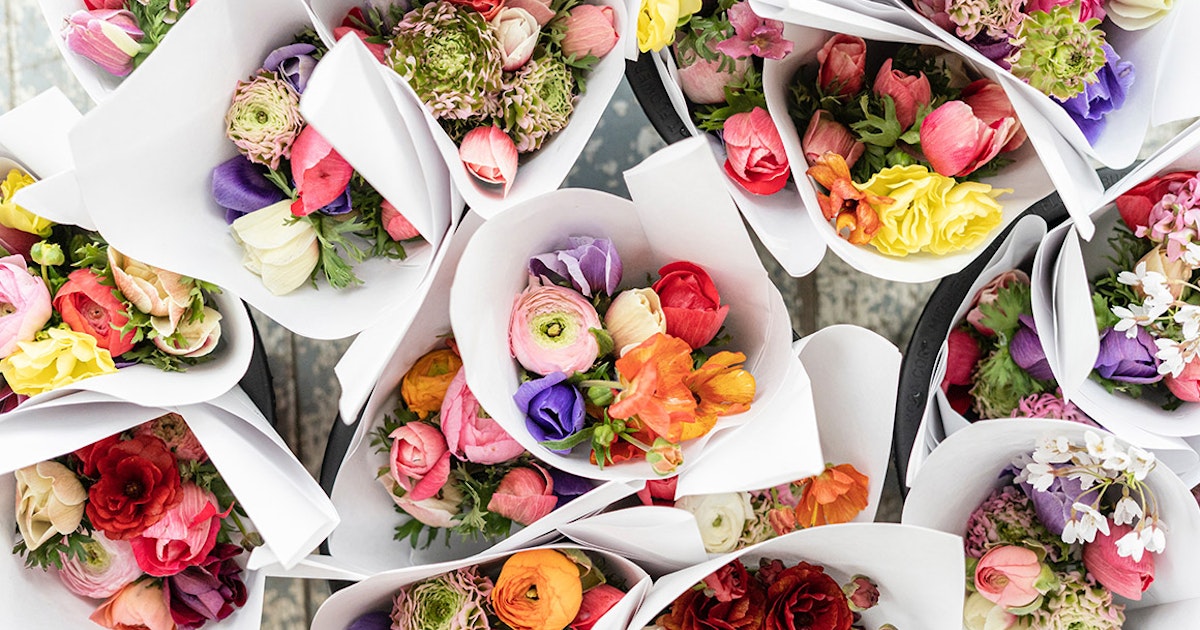 Top 5 Reasons to Buy Flowers From Your Local Florist
The purchase of flower arrangements at your nearby florist is a great option to help your local business and also get superior delivery services and a particular service. You can purchase flowers to celebrate holidays and birthdays, such as house warmings, funerals, special occasions, and even for use in everyday life. Here are a few good reasons to select an area florist to purchase from.
A Local Florist has Flowers to Match Your Price Range
Whatever your budget, there's a plan that can be a good fit given that basic plants can be as cheap as £5, and arrangements for flowers can cost between £20 and £80, depending on the type of flower you choose. Larger arrangements, such as casket sprays and standing sprays, could cost between £100 and £200; however, for smaller items, you can get more choices with the florist in your area.
Fresh Flowers
How many times have you purchased an arrangement, and in 2 or 3 days, it's already dying and wilting? Large box stores love selling flowers, but they are aware of the risks involved in keeping the inventory of flowers. The proper storage to ensure their freshness is expensive. Therefore, to save money, you can buy flowers at their peak but are still ready to sell them right away.
A high-quality rose, for instance, is expected to last between one and three weeks after you take it home, dependent on the type. If you purchase a last-minute market product, you're only likely to have only two or three hours from it. The flower you purchase isn't last, but you're charged the full cost. The only winners, in this case, are the major retail stores.
The local florist offers an enjoyable experience for everyone. You're happy with your purchase, and they'll maintain your business.
A Local Florist Can Customize Your Arrangement
If you visit an local florist, you will be able to receive personalized flower arrangements or flowers for any occasion. They can create a unique arrangement based on the information you give them. They can even order flowers to create the arrangement if they don't have the flowers. Every arrangement can be customized according to your specifications.
You can visit the shop and speak to the staff about your arrangements and the type of arrangement you'd like. Your arrangement is shipped faster locally and made with freshly cut flowers and plants. If there is a problem, the issue can be addressed earlier and solved more quickly.
Local Florists Don't Tack On Extra Fees
Local florists charge delivery costs; however, there are no additional charges for some florists online. Some florists online charge additional for a vase or container in an arrangement. The local florist will add the cost of the arrangement to the total cost.
Some online florists charge commission and finder's fee to the fee, making the total cost higher. The quality might be better than the cost you pay. If they charge an additional fee for a vase and you don't include it, your arrangement will be presented without a vase. Local florists can help you save money and will deliver an even better arrangement.
A visit to your local florist helps your local community and businesses. This will guarantee you receive high-quality arrangements for yourself, your family, and your loved ones.
Many local florists permit you to shop online 24/7, and there's no reason to utilize "middleman" services that couldn't care about you or the event to which you're sending flowers. Local florists are becoming more innovative to compete with large online competitors.
In addition, buying from local florists means you'll receive that personal service you require regardless of whether you're sending flowers across the globe or to someone from across town. Locally shop and support small-scale companies. They depend on the community close to them. You'll soon realize that you can count on them as well.
Do you need to place an order for flowers? Click here to shop at Halifax Florist any time of the world.